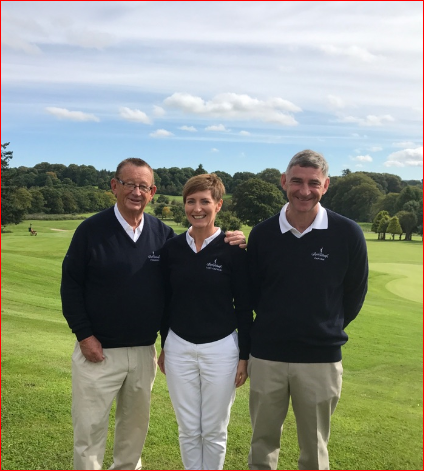 President John Mullan, Lady Captain Liz Matthews, Captain Paul Mullen
As we embark on a new golfing year here in Rathsallagh Golf Club, we are both honoured to be leading the way as Captains and delighted to have vice captains Vincent Cronin and Denise McCarthy by our sides, supported by our very competent committee.
We have a magnificent golf course which is only improving as the effort and investment continue. Evidence of the improvement in a very short space of time is the huge climb up the national rankings and the positivity from everyone who has played it.
We extend a warm welcome to our visitors and hope you enjoy Rathsallagh as much as we the members do, and we would remind you to please have a look at our membership rates.
Wishing you all an enjoyable and fruitful year on the course.
Yours,
Captain Paul and Lady Captain Liz.